HISTORY OF PERKIM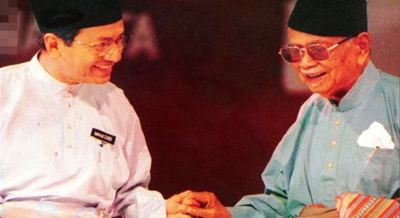 1. The Kedah State Division was one of the earliest constituencies of the constituency, in 1967 and the first Chairman of the Kedah State Division was TYT Tun Datuk Seri Utama, Syed Ahmad Al-Haj bin Syed Mahmud Shahabudin At that time he was the Chief Minister of Kedah . PERKIM Kedah State Division was registered under the Societies Act on 04 November 1968 using the registration number Bills. 4 in. R. Of S. 76 / 61-4.
2. PERKIM and DATAR Dormitories have their own history where at the end of 1969 Al Marhum YTM Tunku Abdul Rahman Putra Al Haj gave the mandate for PERKIM to build a building for the use of poor old and orphans on their land in Lorong Seri Lot No.2370-2390. This did not come to light until 1990 when Al-Marhum YTM Tunku wrote a special letter to Kedah State Secretary of State at that time, Tan Sri Dato 'Paduka Haji Shafie bin Abdullah authorizing (the authority) to carry out plans to build the building in on the land as he saved it. Tan Sri Dato 'Hajj Shafie and Dato' Haji Abdul Hamid b Tahir, PERKIM's secretary at that time was working urgently to build an orphanage.
3. The Honorable YTM Tunku Abdul Rahman Putra Al Haj himself laid the foundation stone symbolically at the PERKIM General Assembly on March 16, 1990. The building when completed was officiated by Y.A.B Prime Minister of Malaysia Tun Dr. Mahadhir Muhammad on January 23, 1994.
4. In connection with the Al Marhum sacrifice of YTM Tunku Abdul Rahman Son of Al Haj, this orphanage is named DARUL AITAM WALMASAKIN ABDUL RAHMAN PUTRA AL HAJ or his short name DATAR.